Gold  1850,84 (+0,28%) EURUSD   1,2141 (-0,10%) DJIA  30745,50 (-0,53%) OIL.WTI  53,215 (-0,94%) ...
Read More
Gold  1842,68 (-0,11%) EURUSD   1,2152 (-0,04%) DJIA  31048,50 (+0,27%) OIL.WTI  52,835 (+0,01%) ...
Read More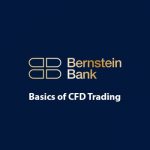 What is CFD trading and how does it work? A CFD or Contract for ...
Read More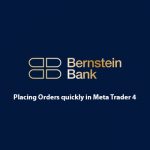 MetaTrader 4 - the reliable and innovative trading platform that enables traders from all ...
Read More
The Bernstein trading account – Quality and Security for Traders
Experience a new quality of CFD and FOREX trading
Trade currencies and CFDs on indices, commodities and precious metals in over 100 markets.

Ultra-fast execution of orders, thanks to the MetaTrader 4 on your desktop, mobile or tablet

Trading server located at the LD4 Data Centre in London

Attractive trading conditions

Managed accounts through a German asset management company
Step 1. Fill out the form
Click on "Live Account", fill out the form and then click on "Submit"
Step 2. Video Identification
To verify your identity, please go through video identification. It only takes a few minutes.
Step3. Account  Activation
Welcome to your account. If you are new, we recommend using first a demo account.